PT Medco Power Indonesia, ("MPI") as a member of consortium Sarulla Operations Ltd ("SOL") together with INPEX Geothermal Sarulla Ltd, Ormat International Inc., ITOCHU Corporation, and Kyushu Electric Power Co ready to operate the Sarulla Geothermal Power Plant with a capacity of 110 MW located in Tapanuli, North Sumatera. This project is one of the largest geothermal power plants in the world with up to 330 MW capacities in one single contract.
Power generated from Sarulla Geothermal Power Plant sold to Perusahaan Listrik Negara (PLN) over a period of 30 years. The project is planned to consist of three phases, the second phase and third with each capacity of 110 MW each is scheduled to be in commercial operation in 2017 and 2018. The operation of Sarulla Power Plant will generate electricity without emitting a high level of CO2 to reduce the impact on the environment and also to generate a stable electricity. Sarulla Geothermal Power Plant is expected to meet the need of electricity in North Sumatera and also to support fuel saving with renewable energy utilization.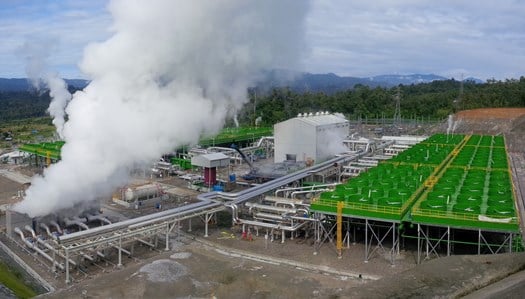 In 29 September 2016, MPI through its subsidiary PT Medco Geothermal Sarulla (MGS) together with SOL has signed the agreement for joint operation and maintenance for 330 MW Sarulla power plants which effective since the signing date. MPI has been recognized and trusted to operate and maintenance the biggest geothermal power plant project in the world.
This aim is inline with MPI's commitment to execute its business with the clean environment and renewable energy utilization basis. Fazil E Alfitri, President Director of MPI explained, "Medco Power remains committed to become a clean and environment-friendly power producer through the use of technology."