Medco Power Indonesia keeps moving forward even faster through the help of competent people posted in the right post. Hiring the right people for certain objectives is not an easy task. Therefore, we always conduct the procedure by using our experience and reliable network experienced and highly motivated to achieve the specific goals in most efficient use of time.
Great reasons
to join Medco Power Indonesia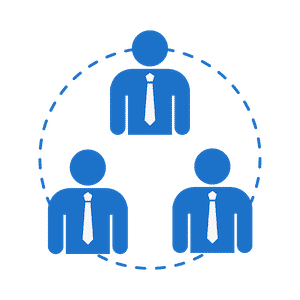 Achievements and continuous success of Medco Power Indonesia as a part of MedcoEnergi today are results of our own employees' active and dynamic contribution. Medco Power Indonesia acknowledge that employees are a valuable asset to be a leading reliable electricity provider in Indonesia . In line with this, we spot the development of human capital as our priority throughout the years. Our people are committed to be professional, ethical, open, and innovative.
In managing one of the Company's most important assets, Human Capital, we emphasized on the recruitment and retention of talented personnel which we refer as Talent Management. By this, Medco Power Indonesia provides continuous development and maintain the performance of high-caliber Human Capital. Medco Power Indonesia, in line with MedcoEnergi, support one of the Company's strategies to foster a pervasive performance culture.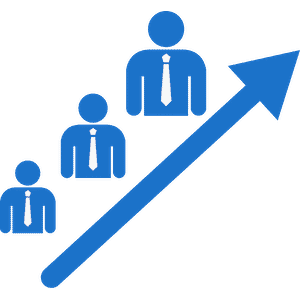 Development & Opportunities to Growth
As Independent Power Producer (IPP), and Operation & Maintenance Services (O&M). Medco Power Indonesia is committed to making electricity supply more accessible in Indonesia. Medco Power will lead you to grow and develop your competencies, meet your career aspirations and maximize your potential, all while embracing your own unique talents. From the moment you join our family, we will help you to keep on building new skills while also developing and nurturing existing ones. As our Vison to Becoming the Clean Independent Power Producer (IPP) and Reliable Operation & Maintenance (O&M) Service Company of Choice we continually expanding our offer of world-class training and development programs, helping you to take your career forward and grow together with us.
Contribute to a responsible energy future
Energy is a source of progress. Its availability is crucial for countries' development and a better standard of living for their people. Faced with these critical challenges, we have to produce the energy the world needs and we have to do it sustainably, in particular by providing effective responses to climate change.
Joining Medco Power Indonesia means sharing this vision of a responsible energy future, which we are developing with and for people.
Rise to rewarding challenges
Energy is an extraordinary business sector. It is extraordinary because of the technological, economic, geopolitical and environmental challenges it faces. To rise to them, we are harnessing our employees' talent in the 130 countries where we have a presence.  This mindset is the key to completing our ambitious, innovative projects. 
Clov, off the coast of Angola, one of the most technologically advanced deep offshore oil projects; Satorp in Saudi Arabia, one of the biggest refineries in the world; our ultramodern lubricants plant in Singapore; and Solar Ranch in California, which produces solar energy for supply to 100,000 households. Joining Medco Power Indonesia means the opportunity to realize your own potential and progress collectively.
Our employees benefit from continuous tailored training throughout their professional journeys in order to enhance their skills and facilitate their career development.
Every year, we invest more than 200 million euros in training worldwide. By the support it offers, our management plays an essential role in the development of skills. What would natural resources be without human resources?
At Medco Power Indonesia, we strive to develop both equally.
Discover amazing career opportunities
Enabling our employees to realize their potential means listening to their aspirations and enabling them to try new, fulfilling experiences.
Because we are a global group, with a presence at every link in the energy value chain, numerous functional and international opportunities are open to you.
At Medco Energi, your talent can, if you wish, take you further than you can imagine.
Enjoy attractive incentives
We operate a remuneration policy that combines fixed and variable components, pension and insurance plans for all, as well as advantageous shareholding schemes (our employees are the group's largest shareholders, holding around 5% of the capital).
We also pay particular attention to the quality of our employees' working environment. Medco Energi men and women give their best.
We owe it to them all to be an exemplary employer.