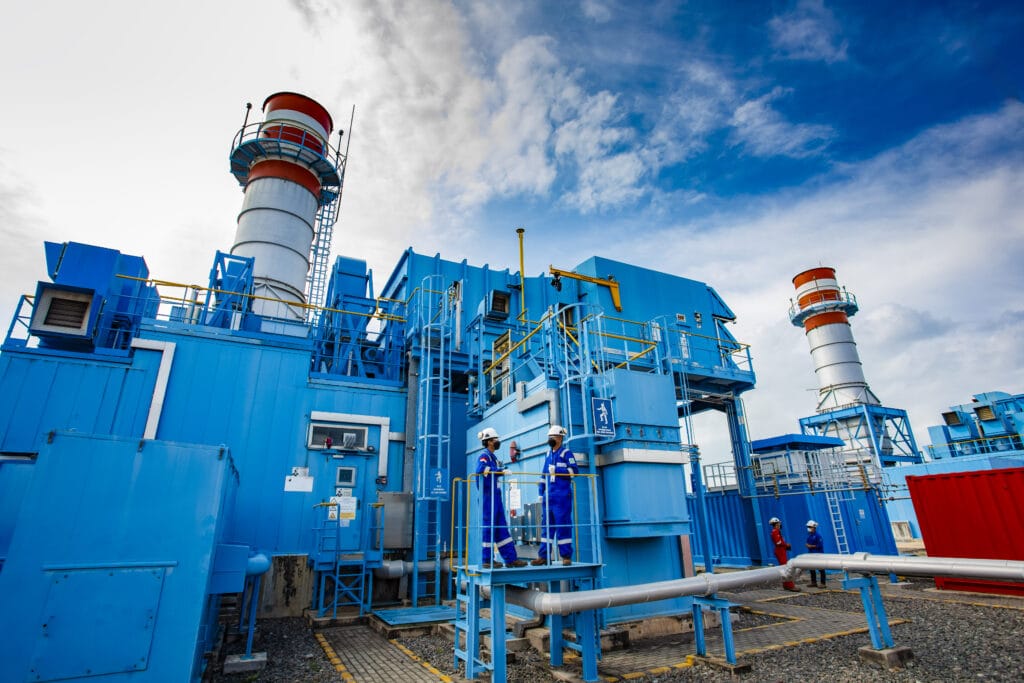 PT Energi Listik Batam (ELB) was established on 7th March 2012 as an Independent Power Producer (IPP) which then it signed Power Purchase Agreement with PT PLN Batam. ELB develop, construct, finance and operate a Simple Cycle Gas Turbine Power Plant with the contract capacity at 2×35 MW located in Tanjung Uncang, Batam Island ("SCPP"). This site is about, Located 35 km from the Hang Nadim International Airport.
With the support of Medco Power as the majority shareholder, ELB is well positioned to fully employ corporate strength in strategic management, project management and operational best practices. We deploy the full range of our experiences and allocate the appropriate resources to attain optimum outcomes for the benefit of the stakeholders.
Our simple cycle power plant has achieved commercial operation date in 2016, which is Unit 2 in January 2016 while Unit 1 in May 2016. Contracted Capacity for SCPP is 2×35 MW and connected to 150 kV Batam grids system. ELB has gas supplies from PT PGN consisting 15 BBTUD through onshore pipeline and 9.18 BBTUD from offshore pipeline. UBE as a parent company of ELB is also having gas supply agreement with Premier Oil from Block A Natuna for 20 BBTUD. Currently, ELB is on process to develop 40 MW add-on Combined Cycle with PLN Batam.