Geothermal in Indonesia
As a result of its volcanic geology, it is often reported that Indonesia has 40% of the world's potential geothermal resources, estimated at 28,000 megawatts (MW).
Currently Indonesia is the world's third largest geothermal electricity producer after the United States and the Philippines. Installed production capacity (2011) is almost 1,200 MW from six geothermal fields in Java, North Sumatra and North Sulawesi. In 2007, geothermal energy represented 1.9% of the country's total energy supply and 3.7% of its electric power.
Blawan-Ijen Geothermal Project
PT. Medco Power Indonesia ("MPI") through its 100% owned subsidiary PT. Medco Cahaya Geothermal ("MCG") is developing the 110 MW Blawan Ijen Geothermal Power Plant in Blawan Ijen, East Java, Indonesia ("Ijen Project"). MCG is entitled for 35-year Geothermal Concession under Decree from Ministry of Energy and Mineral Resources ("MEMR") (IPB No. 2683 K/30/MEMR/2015).
Subsequently, in February 2013 MCG has signed PPA (Power Purchase Agreement) with PT. PLN Persero (Indonesian State-owned Power Company) for a 30 years contract. As stated in PPA, the COD (Commercial Operation Date) is expected in 2020 – 2021. The project will have 2 x 55 Megawatt (MW) power generation and approximately 28 km transmission line to the nearest substation (Banyuwangi Substation).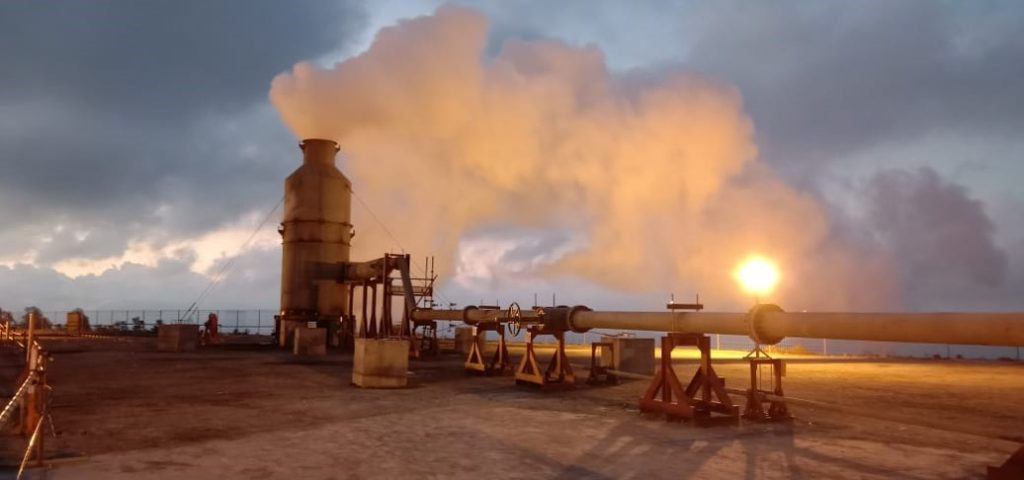 Ijen Project is currently at exploration stage. MCG has conducted pre-feasibility study by doing 3G resource evaluations (Geologist, Geochemist, and Geophysics). The studies were conducted by ELC (Electro Consult) from Italy and GeothermEx (a Schlumberger company); both consultants are worldwide reputable Geothermal Consultant that has extensive experiences in geothermal development in Indonesia. We also eganged with reputable University of Indonesia in assessing the well targeting.
MCG also has conducted 2 slimhole drilling in early of 2016. The 1st well (IJN-01) has reached 2,000m on 19 Jun 2016 and provides a promising resource.